https://www.sadaspa.it/wp-content/uploads/2018/05/master.png
1228
1520
Massimo D'Auria
/wp-content/uploads/2018/04/LogoGruppoSada.png
Massimo D'Auria
2018-05-31 16:47:29
2018-05-31 17:09:08
First Master Degree about Packaging on paper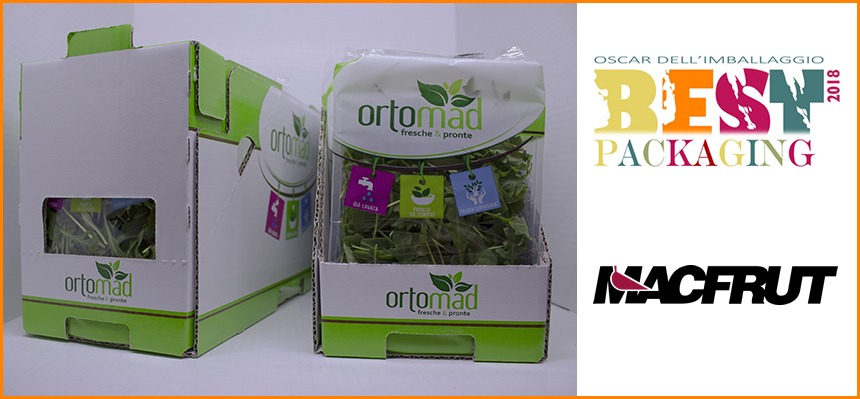 This year the contest rewards the technical and technologies innovation. The contest admits packaging with innovative or improved solutions in comparison to that on the market by considering the reference sector application, technologies used, ease of use and management by the professional or ultimate user through optimisation of the production cycle, costs and production times, transport and logistics, prevention of waste (increase in shelf life) and anti-shoplifting solution. It was selected among hundreds of candidates and it has been exhibited at #Milanodesignweek from 17 to 22 April with the other 19 finalists at #PourquoiPasDesign Gallery in Milano, at #BreraDesignDistrict.
1DERBOX® has also participated at the contest MacFrut Innovation Award during the fair trade MacFrut 2018, the most important exhibition about fruit and vegetables in Italy in cooperation with Ortomad, specialized in the cultivation of horticultural products for the preparation of 1st range and 4th range salads. 1DERBOX® has won the Silver Medal!
https://www.sadaspa.it/wp-content/uploads/2018/05/ortomad.jpg
399
860
Massimo D'Auria
/wp-content/uploads/2018/04/LogoGruppoSada.png
Massimo D'Auria
2018-05-21 15:52:03
2018-05-21 16:50:42
1DERBOX® is in the final of the most important Italian packaging contest: Oscar dell'Imballaggio 2018.